Improved Irrigation Management & Efficiencies

Coordinated Resource Management Planning
Primary Resource Concerns
Border Vandalism & Personal Safety
District Contact Information
Peggy Davis, Clerk
(520) 642-1951
P.O. Box 94, McNeal, AZ 85617
District Meeting information
Meetings are held monthly on the second Tuesday @3:00 p.m.
Location: 640 E. 10th Street, Douglas, AZ
The next meeting is scheduled for: TBD
Scroll to the bottom of the page to download agenda and minutes
In July 1942, area farmers were canvased about forming a conservation district in the Whitewater Draw area. On October 7, 1942, the Whitewater Draw Soil Conservation District was formed, encompassing 4,225 acres of cropland. Today, the Whitewater Draw Natural Resource Conservation District includes over 1 million acres of land.
In the 1940s, the primary crops being grown in the area were cotton and alfalfa as well as a limited amount of vegetables. The primary concerns were water management to address salts and sulfur problems as they related to crop production as well as soil erosion related to irrigation and floodwater runoff.  While the initial focus of the District was on cropland, rangeland now compromises the majority of acres in the District. Cattle have been a major component of the agricultural production within the District ever since the District was created, however, it wasn't until the environmental movement in the 1970s that more emphasis has been put on rangeland resources and the impacts of grazing.
District Mission Statement
Promote sustainable and productive agriculture for the reservation and protection of our natural resources.
The District is located  in the far southeastern corner of Cochise County (a part of the Chihuahuan Desert) and includes 1,170,009 acres. It is is comprised of multiple watersheds: San Bernardino, Whitewater Draw Watershed, the upper part of San Simon, and a small portion of the Upper Willcox Playa. It also sports parts of eight distinct mountain ranges within its boundaries. The area is characterized by isolated mountain ranges separated by broad alluvial valleys. Vegetation ranges from grassland in the valleys to pine forest on the mountain tops. 
Most of the land is used for livestock ranches, wildlife, and recreation, with smaller amounts of cultivated land. Ownership includes private, state, and federal, including wildlife preserves.
Fred Davis, Chairman
Frank Krentz, Vice-Chairman
Ron Bemis, Supervisor
Aaron Cardona, Supervisor
Nathan Watkins, Supervisor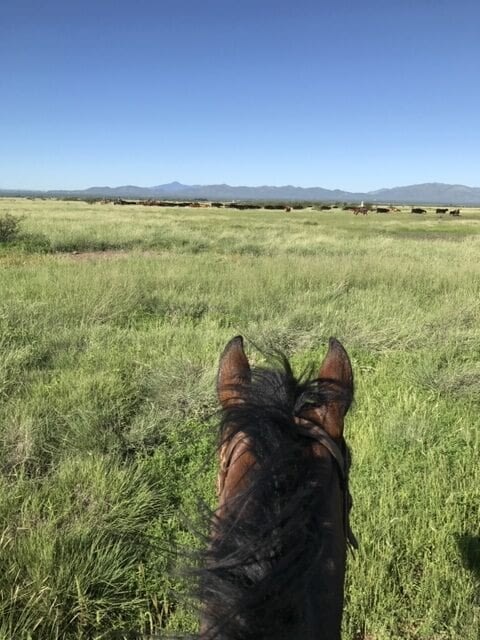 Nimon S. Hopking Conservation Education Center
Whitewater Draw NRCD is the major source of funds and support for the Nimon S. Hopkins Conservation Education Center. The purpose of the Ed Center is to promote agricultural, environmental, and conservation education by providing materials, programs, and lessons to the teachers, parents, and students in the District when requested.